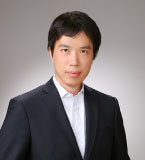 Kai HOSHINO is the founder of XingHai Financial Consulting (XFC, http://www.starsea.asia/ ). He is Japan Certified Public Accountant(CPA) and Chartered Member of the Securities Analysts Association of Japan (CMA).
XFC is mainly the China Mainland accounting and tax consulting company, and has 3 branches in Shanghai, Suzhou (Jiangsu) and Zhuhai(Guangdong). XFC has also company each in Hong Kong, Macau and Japan.
XFC's clients are mostly Japanese companies, both with listed and with non-listed. XFC provides professional service mainly in international accounting and tax area for clients.
Before establishment of XFC, he had experience as CFO of hedge fund in Singapore, a equity trader in Japanese securities company and an auditor in big 4 firm. Bachelor of Literature of Tokyo University.